"Lop Lop" launched chocolate and cocoa products in Iran marketplace for the first time in 2000. "Lop Lop" became so popular in a short time that despite existence of similar domestic and foreign products turned to general brand for its product category and until today people apply "Lop Lop" word to every product which have prize like "Lop Lop" surprise eggs. "Lop Lop" products launched with new packaging in market after a while cease in production from last year. Marketplace had been saturated by similar domestic and foreign products with brands like "Lop Lop" during absence of "Lop Lop" brand. So, it was necessary to formulate special marketing and sales programs for renewed entrance of "Lop Lop" and one of the most important parts of these programs was creating powerful advertising campaign in order to re-branding through introducing new "Lop Lop" products and renewed presence announcement of "Lop Lop" in market.
Moballeghan advertising agency held several detailed meetings with "Lop Lop" managers and proposed various ideas for producing effective advertising teasers. Moballeghan creativity division offered attractive designs and extraordinary ideas and "Lop Lop Store" scenario selected among different ideas.
Moballeghan strategy for this campaign formed based on children relationship with product. As children with ages 4 to 12 years were the main buyers of the product, therefore emphasis on presence of this age group in teasers had great importance. The most important key points for considering in "Lop Lop" teasers tale were emphasis on renewed presence of "Lop Lop" in Iran marketplace, demonstration of diversity in new packaging, existing valuable and various prizes, and delicious and tasty chocolates.
The scenario of the first teaser formed based on aforementioned strategy from "Lop Lop Came" campaign and this teaser was made by Moballeghan production division. Tale of the teaser happened in a store which both its sellers and its customers were children and fantasy and joyful atmosphere of the teaser depicted children world as a colorful and beautiful one.
The teaser attracted attention of children remarkably. Tests prior to broadcasting teaser in order to evaluate teaser concept and children relationship to teaser concept were very satisfactory. Teaser broadcast from national broadcasting networks extraordinarily affected on "Lop Lop" sales and could achieved predicted goals according to "Lop Lop" managers.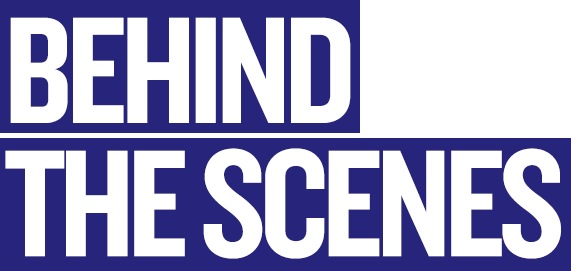 Usually, backstage contains exciting and beautiful images.
Backstage work was result of daily and indefatigable efforts of Moballeghan film production group including director, cameraman, makeup artist, and so on.
Let us watch "Lop Lop" teaser backstage clip.