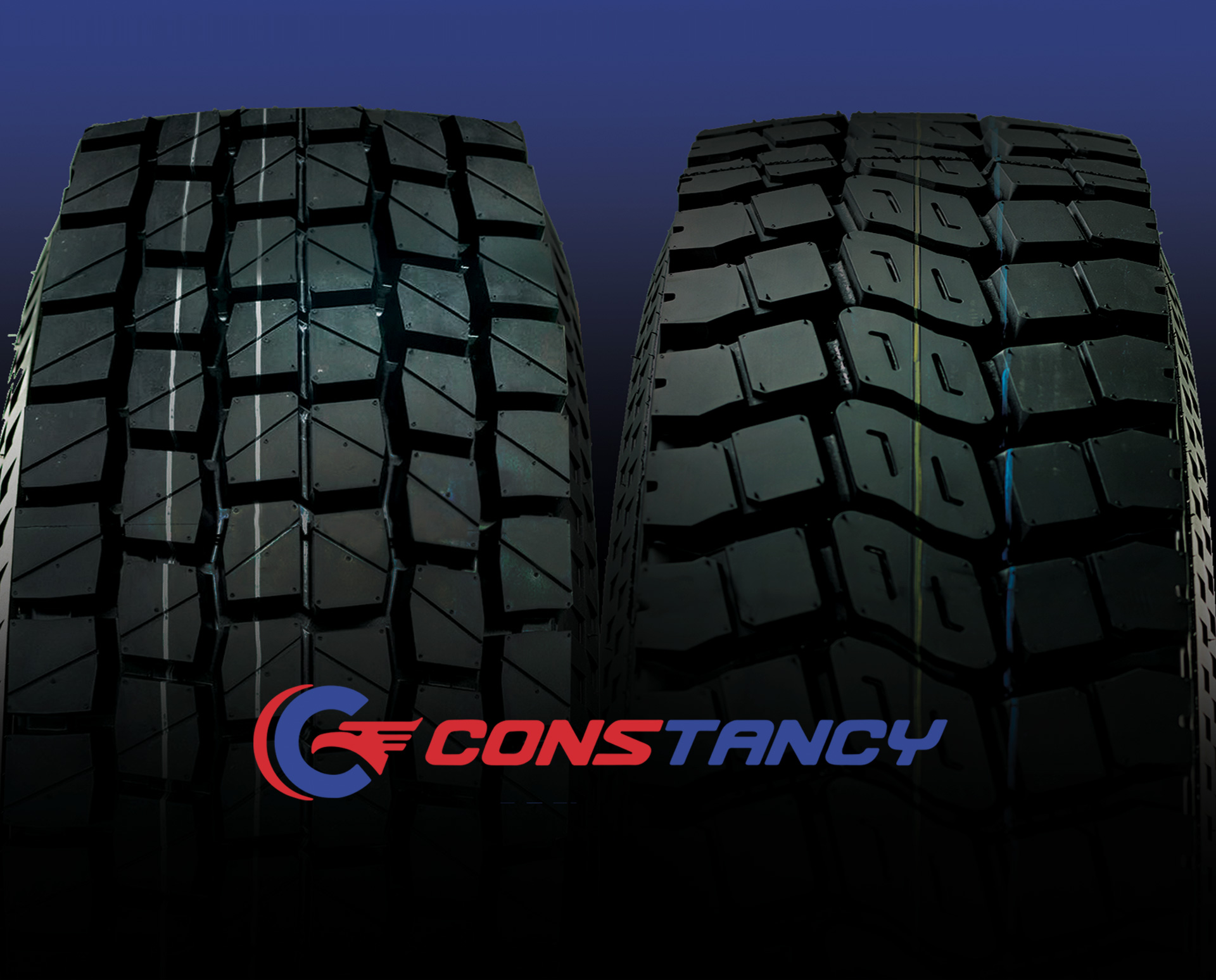 Shandong Luneng complex was founded in technology development area of Weifang city of China in 1986 and now produces tires for all types of heavy and light trucks under a brand name "Constancy". The company is located in an area of 350,000 square meters with a capital of $ 1.3 billion and a workforce of 3,520 people. The products of this company are distributed in China and more than 20 other countries due to their high quality. Our most important task in Moballeghan Group was powerful launch of these products in unknown markets of Iran, as its importers requested. This was a very difficult experience for us, because in Iran marketplace, there were dozens of domestic and foreign competitor brands in the field of tire with years of experience and high capitals, some of which were market leaders with a stable sales position. The most important competitors in that field are diverse Korean brands, although European and Iranian brands have also a relatively suitable position in this traditional marketplace.

The emergence of a new Chinese competitor in traditional and crucial tire market was very contemplative, and required credibility of quality of these products along with their affordable prices by the customers. This is in fact the spirit and foundation of our advertising strategy for Constancy brand. This advertising strategy matured through combining with deep and sophisticated market research, which showed that our targeted market segment was middle-class and low-income people, such as drivers of intercity trucks, passenger buses, and in-city taxis that are actually earning their living in this way.
One way for sales promotion in this segment, along with direct advertising ( billboard, presence in the press, etc.) was the producing and offering of appropriate complimentary gifts to customer. These gifts, which were prepared at several levels in terms of price, could cover a wide range of consumers. Also, Constancy has offered suitable discounts to its vendors step by step in order to motivate them for more sales.
In the field of scientific advertising, we have found a key point through conducting market research that it is very important to pay attention to essential needs of tire dealers throughout the country. As well as, we realized through in-depth interviews with the dealers, that they were interested in fixing up their old-fashioned and disordered stores. This subject was one of their main concerns, because they did not afford to do it themselves. Solving this problem began with uniformly design of entrance façade of stores, design of inside of stores in accordance with their tastes, presenting them with work clothes, and so on. Despite high costs for Constancy, it made a unique impact on owners of stores and caused interest, trust, and loyalty to this brand.
Based on market research studies, we understood that our main audience, namely buses and trucks drivers, are not interested in reading newspapers and magazines, as they generally drive on the roads most of the time. So we should use media like city and road billboards, because repeated impressions could have a good impact on them. These billboards, which were installed in very large dimensions on main and transit roads of the country, were able to gain a positive opinion of drivers in a short term. Nowadays, Constancy tires is one of the major brands in this field in Iran.