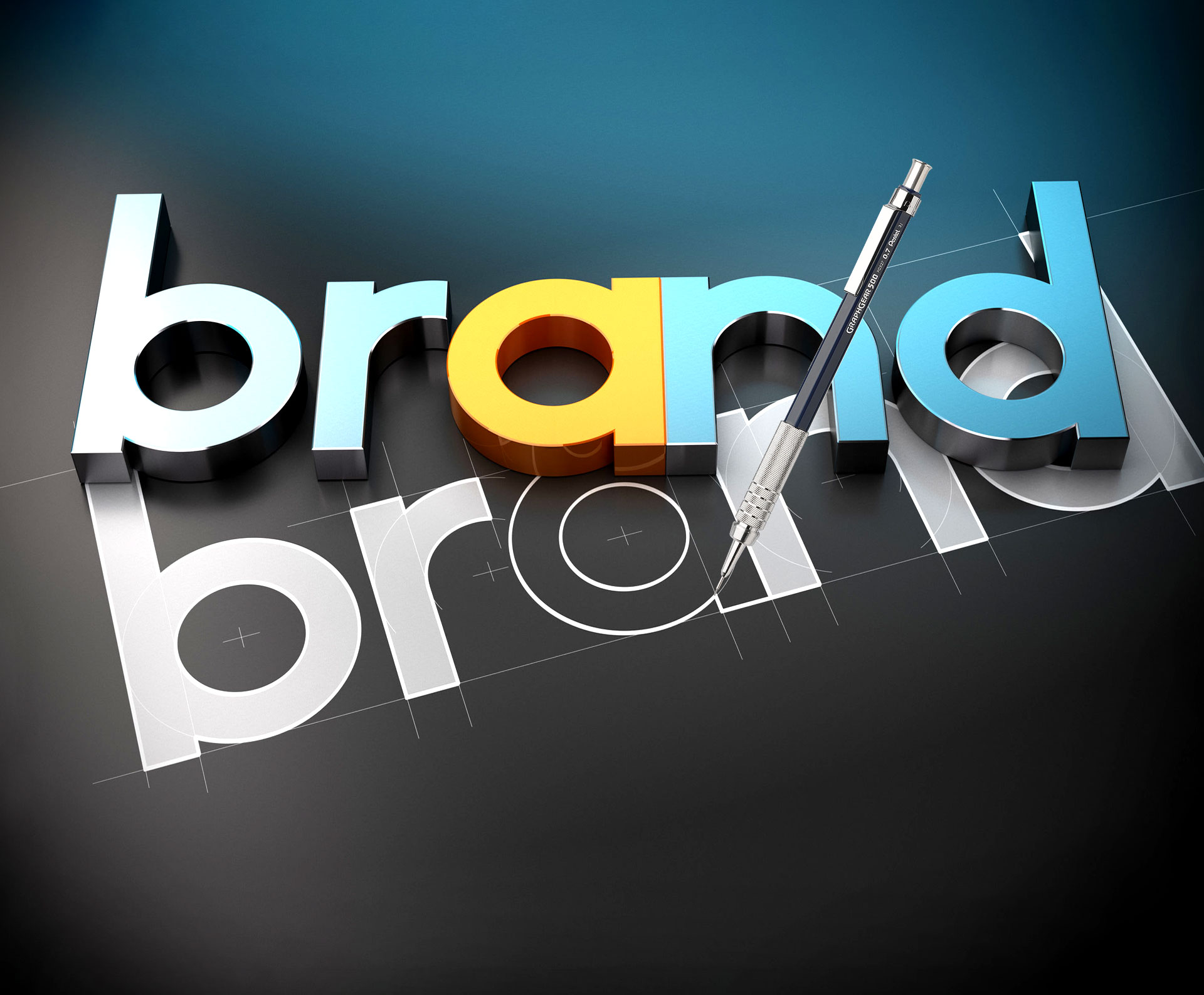 We live in a world where thousands of brands are struggling to survive, and only those brands can survive, that are able to influence people's understanding of their brand, affect their emotions, and make them to choose in the best way. Branding is a regular process to create awareness, increase customer's loyalty, and providing an opportunity to say the reason why people should choose a brand rather than other brands.

Moballeghan branding services include:
1- Designing brand identity
2- Designing book for brand
3- Creating brand content
4- Rebranding
Brand identity refers to all visual and tangible components of a brand. In order to create a brand, first of all, we have to know the organization and its various dimensions such as mission, vision, target markets, corporate culture, competitive advantage, etc. Designing Brand identity is a powerful and strategic business tool which is applicable to companies that are established recently or have passed years of their activities and need to change their identity or create a new one.

Designing brand identity is a process which includes following steps:
1- Research about vision, strategies, goals, etc.
2- Clarification of brand strategy
3- Designing brand identity and determining its applications (designing logo, trademark, signature)
4- Creating brand contact points such as designing stationery set, website, packaging, etc.

Moballeghan Co. is ready to implement the complex process by having awareness, recognizing, and understanding the need for designing brand identity for organizations.
Companies and business organizations need to standardize the brand elements in order to integrate their marketing activities. One of the most important actions is to create a brand book. A brand book is a document in a couple or even hundreds of pages depending on the company's status. The formulation of this document results in coordination and integration of all activities of branding and marketing, such as advertising, public relations and relationships with customers. Generally, brand book includes a general review of the history of identity and brand goals, logo, slogan, brand color, dedicated brand font, business card, header, design method and concepts within it, etc. The brand book is required for all companies, from the newly established to those having no brand book, while they are experienced. Moballeghan company with its professionals is ready to design your brand book with respect to your brand identity.
Brand content refers to appropriate information required for brand awareness and its activities. The content is provided in order to offer in social networks, internet websites, and other media formats that leads to create right atmosphere for introducing brand and related products. The content could be in text, video, infographics, motion graphics, and other formats. The first step is formulating brand advertising strategy in virtual world. The strategy should not be separate from other brand advertising purposes in traditional media such as radio and television, press, and billboards and it should be in line with brand marketing programs (marketing plan). Moballeghan company is ready to formulate brand advertising strategy in virtual space, create appropriate content, and integrate it into proper digital media and social networks.
Rebranding is actually creating a different, new look and wearing a new outfit on your brand or brand name, as well as creating a different feeling for a product or company. In marketing language, purpose of rebranding is to change the perception of customer in relation to products or services of a company, which makes the brand more consistent and relevant to the customers' needs. There are several reasons why rebranding a real necessity, such as changing the position and vision of a company and focusing on other issues, changing the company's orientation towards competitors, updating the old image of the brand, and creating a new image for company, expanding the range of business activities, as well as eliminating the risks in the company whose most of the shares are bought or its management and strategy have been changed. Rebranding is good for businesses, but it can also be dangerous because it's always possible that the customers don't accept these changes. Rebranding can be done in a various formats, such as brand renaming, changing logo, new packaging, new slogans, etc. One of the main prerequisites for these changes is a comprehensive review of inside and outside of the organization, such as target market, customers, and competitors. The formulation of a precise strategy for the changes includes how to accomplish it, depth and amount of the changes, timing of implementation and use of planned advertising, and appropriate allocation of funds in a way that facilitate success. Moballeghan company, due to the experience of carrying out projects in the field, is able to help its clients to accomplish the very important and great projects.